The Pepsi MidAmerica Promise
Pepsi MidAmerica offers only the best beverage dispensing equipment, keeping your customers happy and refreshed. With our technicians standing by 24/7 to assist in the repair or service of PMA equipment, we are capable of servicing multiple different machines all in one trip, reducing downtime and increasing profit.
By choosing Pepsi you're giving your customers the power of choice. Our top of the line beverage machines are built for durability and fast cleaning. We also offer coffee, tea and five gallon water dispensing options. Contact Pepsi MidAmerica today to learn more about working with us.
Bulk C02 Filling Services
Pepsi MidAmeria's bulk CO₂ service is the only local filling/refilling program that has zero fees! Our product is certified by the CGA (Compressed Gas Association) and the ISBT (International Society of Beverage Technologies) to ensure it is safe for consumption. Alternatively some services may use non-beverage grade CO₂ products and systems that do not meet standard requirements that pose serious health risks to the consumer. It's important to consider the product you're getting in the compressed gas industry, and PMA is fully qualified to deliver a safe and pure product every time.
Benefits of bulk CO₂ include: Gas only outlet, Dual Vending Circuit, Permanent Installation, Servicable Components, Full View Contents Gage, Lockable Low-Profile Fill Station, and Greater Capacity with Fewer Deliveries. If Bulk CO₂ is a service you're interested in or would like to learn more about contact PMA today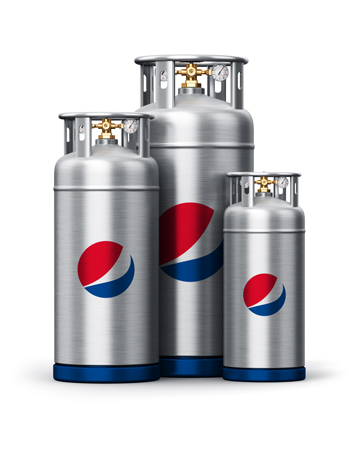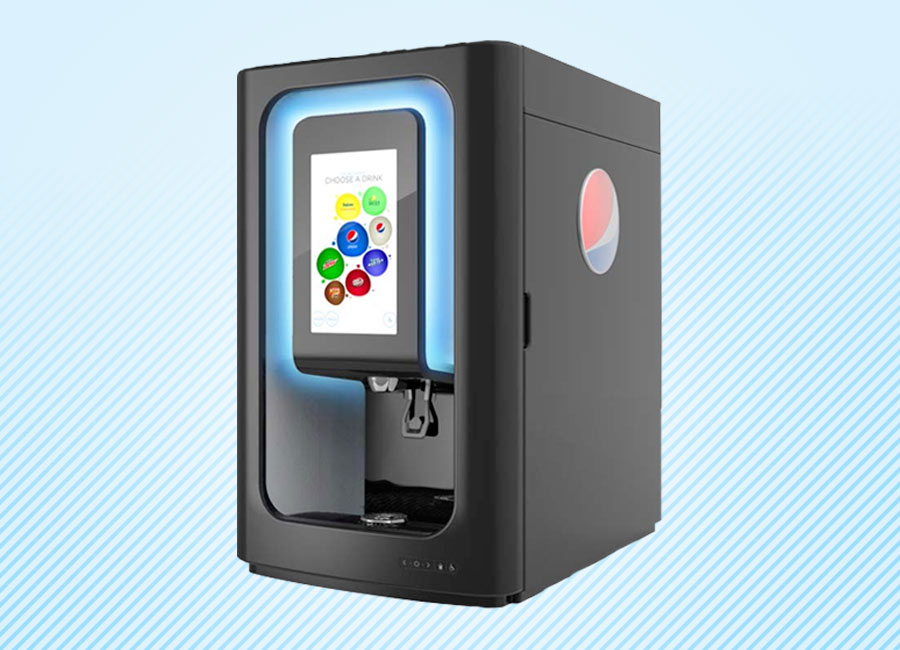 FOUNTAIN & GUN OPTIONS
What is Post Mix?
Postmix is a soft drink made on location. It is recommended that the water from the municipal source be filtered (we can install this for you) prior to mixing. This postmix method is achieved by the precise mixture of CO2, water, and syrup.
CO2 gas carbonates the water which then flows through PMA's specially designed dispenser and then through another separate line that flows from the syrup tank otherwise known as the Bag-in-Box (BIB). This mixture then comes out as the familiar and refreshing soft drinks we all have grown to love, fresh and ready for consumption.
Contact Us
Guaranteed 99.9% Pure
Take your standard treated water, then filter it through our superior five step filtration technique and you're left with a supercharged refreshment that will keep your customers, team or employees ultra-hydrated. Studies show that more than 75% of workers don't drink enough water daily at work, and experts agree that even mild dehydration can negatively impact work productivity. Pepsi MidAmerica's solution to the great thirst crisis is a our five gallon water dispenser. Having access to clean refreshing water not only boosts productivity, but it also increases mood, memory, energy level and overall clarity.
We achieve our superior quality by moving standard treated water to the PMA facility which is then ran through large sand filters and pumped up to secure treated water towers. From there the service pumps transfer it to our carbon filtration towers where it is put through a gauntlet of filtration. Using 5 micron size absolute filters and UV disinfection PMA's water is transported to our ozonation area removing further harmful chemicals, bacteria and viruses from the product. Finally our quality H2O is passed through a 100 mesh screen filter and is ready to be bottled and served to our customers.
Pepsi MidAmerica takes pride in our state of the art water filtration system, and the safety it provides to our community. If you're curious how you can have our water delivered directly to your business or home contact us to get the conversation started.
Tea & Lemonade Urns to fit your business needs
Free Setup & Delivery

Custom Signage & Marketing

Local, 24/7 Customer Service

Equipment Serviced At No Extra Charge
Ready to work with Pepsi MidAmerica?